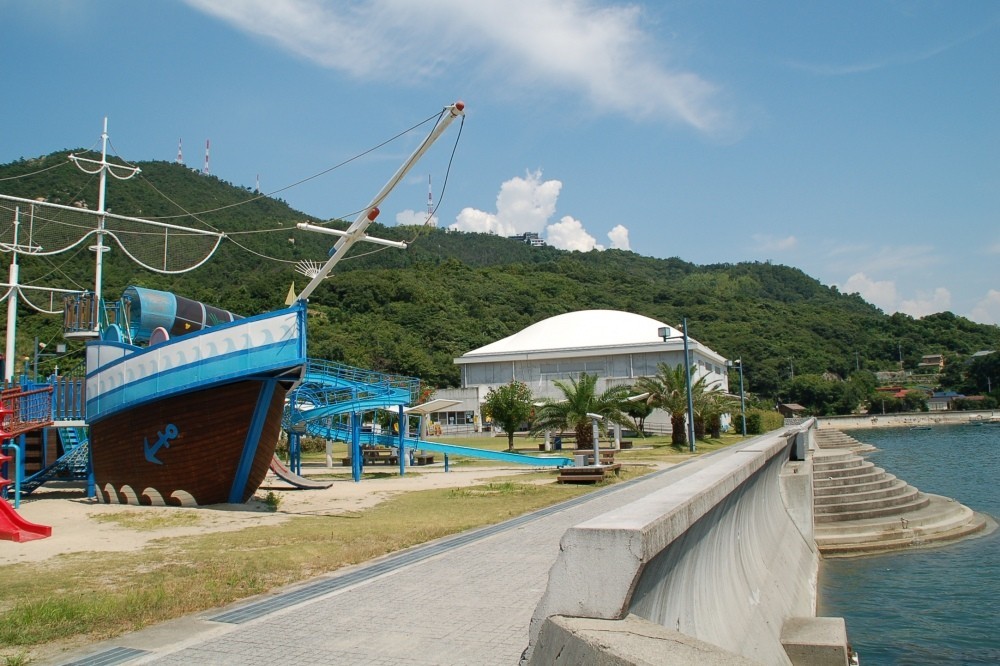 Complex outdoor facility where you can enjoy camping and marine sports experience
Onomichi Marine Youth Center is a complex outdoor facility with a campsite, gymnasium arena, and marine sports experience. Located on Mukaishima, 3 minutes by ferry from Onomichi, it is the best location as a starting point for the Shimanami Kaido. It is full of charm of outdoor activities such as camping, which can be enjoyed by both solo bicycle trips and families. It also has an arena and is used for local sports activities, and is also popular as a playground for children.

INFORMATION
business hours

Day camp / 10: 00 ~ 15: 00 Night camp / 15: 00 ~ 10: 00 Arena / 09: 00 ~ 21: 00

Holidays

Camps and day camps are closed on Mondays.

price

Night camp / 3,140 yen ~, Day camp / 1,050 yen ~, Arena high school students / university students / general individuals 9: 00-12: 00 or 13: 00-16: 00 3 hours / 130 yen, arena high school students / university students / general Group use 9: 00-12: 00 or 13: 00-16: 00 3 hours / 1,260 yen, Arena high school students / university students / general individuals 18: 00-21: 00 3 hours / 150 yen, arena high school students / university students・ General group use 3 hours from 18:00 to 2116: 00 / 1,410 yen, please see the homepage for details (https://onomichi-marine.jp/)

address

3035-3 Mukaishimacho Tachibana, Onomichi City
Phone Number

0848-44-6707
Website
Parking Lot

72 units (free)
free